YouTube content provides a way for brands to reach millions of potential customers via social media. If you market your products and services to younger people, you are far more likely to find your target audience on YouTube than you are on traditional television.
YouTube is the social media channel of choice for gamers and software users worldwide with 48.7% preferring to use YouTube to consume content and find information more than any other social channel.
YouTube ads can potentially reach a global audience of 2.29 billion people worldwide, which is a pretty impressive statistic for your digital marketing strategy.
TL;DR - What is the Pitch Here?

HiLo Media will script, produce, and deliver SEO-optimized regularly-released content for your brand for an affordable retainer fee that will easily work into your marketing budget.
Who is HiLo Media?
HiLo Media was co-founded by Joseph Nilo and Chuck Heilig over 15 years ago as a traditional full-service video production and animation company that specialized in online marketing content for software developers, consumer electronics companies, and traditional companies seeking to produce branded marketing content for their websites and social media.
HiLo Media has established itself on the forefront of video content creation for app, software, SaaS developers, and marketing teams, with their app demo video, software tutorial video, and explainer video content services. We've been involved in the business of video advertising campaigns, branded marketing content series, and general software support videos for many years and for many clients.
HiLo Media co-founder Joseph Nilo, in addition to being a video content creator, also is a web development and SEO specialist, especially in the niche of YouTube Video Marketing / SEO.
HiLo Media prides itself in not just creating one-off video marketing content for hundreds of large and small clients, but also specializing in creating regular content for multiple clients -- hundreds of videos each. These clients use the regularly-produced video content to promote their brand awareness through video ads, social media sharing, and client support with software tutorial videos.

HiLo Media YouTube Agency:
What it Is:

HiLo Media YouTube Agency:
What it Is Not:

Affordable, regularly-released, weekly videos uploaded to YouTube

Videos created with SEO and engagement in mind

Short, easy-to-watch, shareable videos that promote brand awareness

Tightly-produced videos appropriate for digital marketing and YouTube advertising

1. Complex, expensive, high-budget videos

2. Long, boring video content that your viewers will click away from immediately

3. Content that takes months to produce

4. Low-quality in-house content
HiLo Media as your YouTube Agency: The Benefits

SEO (search engine optimized) videos produced and designed to send traffic to your site and promote brand awareness. YouTube videos are lead generation on the second largest search engine in the world!

Regularly-released videos promote engagement and sharing on social media

FAQ and Support-based content can use YouTube to cut down on support requests as well as used as content marketing

Affordable, regularly-released videos give a return on investment as one of your company's marketing campaigns

Videos can be repurposed easily as a YouTube ad or other social media advertising
HiLo Media YouTube Agency: Some Ideas for Content

SEO-optimized "Top X" videos

SEO-optimized keyworded subject matter with high search rate but low competition

Solving common problems with your software or product

FAQ videos solving common support requests

YouTube video announcements to supplement your PR

Existing blog posts that could be punched up and more engaging with video content

Close or grow the content gap between you and your competition

Compelling case studies from your customers
HiLo Media YouTube Agency Workflow

HiLo Media video producers will work with you to outline the best kinds of videos for release on your YouTube channel for your target audience.

We'll come up with a regular video marketing release schedule

Our video production team will create videos, adhering to tried-and-true professional content creation principles for the best-quality content for your YouTube channel

Our SEO specialists will optimize the upload and release of your video to your YouTube channel with well-researched SEO-optimized keywords, descriptions, thumbnails, chapters, audio transcriptions, and more.
HiLo Media YouTube Marketing Agency Case Study: FxFactory
HiLo Media co-founders Joseph Nilo and Chuck Heilig have been creating promotional and tutorial content for FxFactory visual effects. These videos have been an important component of FxFactory's social media and digital marketing strategies. As of 2022, their YouTube channel has 46K subscribers, 120K video views per month, and the videos on the channel have been viewed 17 million times. (!)
The HiLo Media team collaborates with FxFactory developers to create weekly content (2+ videos per week) at an affordable rate.
See some of the software tutorial and app demo videos we've created for FxFactory or check out their YouTube Channel.

YouTube Marketing Agency Retainer Sample Pricing
The most affordable and effective way to regularly create content for your YouTube Channel is to contract with HiLo Media to produce weekly digital marketing content for social media.
Software Digital Marketing Retainer:
Startup Budget: 4 Videos per month (1 weekly): $3K per month
Corporate Budget: 8 videos per month (2 weekly): $5500 per month
Enterprise Budget: 16 videos per month (4 weekly): $10K per month

Services include:
Preproduction: (collaborative) SEO analysis, scheduling, selection of video topics, scripting

Production: Screen capture, motion graphics, video editing, voiceover production, digital proofing

Delivery: Upload to YouTube channel, SEO-optimized description, chapters, and captions

Extra Services Available:
External (non HiLo-Media) voiceover artist audition and production

On-camera talent audition and production

Clickable YouTube thumbnail design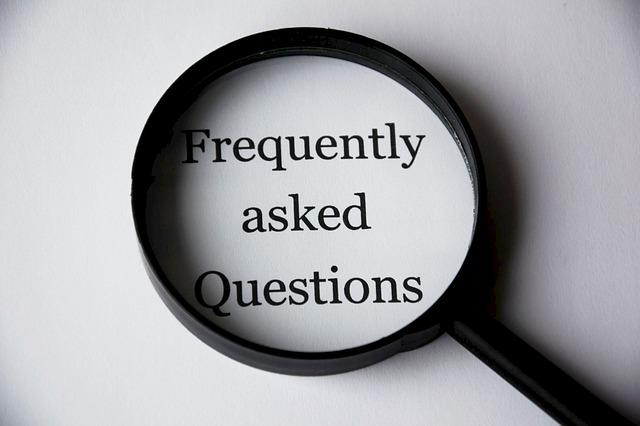 YouTube Marketing Agency FAQ

What do YouTube marketing agencies do?
A proper YouTube marketing agency will help plan your video digital marketing content, produce your YouTube marketing content, and then deliver the content as YouTube videos or YouTube ads.
They are not specifically a marketing company, but more a video production company that specializes in digital pr, content marketing, reputation management, conversion rate optimization, video marketing tactics, social media video optimization, growing of a clients audience and active users.
What are YouTube management services?
HiLo Media will be your turnkey YouTube marketing agency that plans, creates, and delivers your digital marketing content, search engine optimized to engage your audience and grow your influencer marketing.
We are also happy to work with your existing advertising agency to double-team your online content marketing efforts
Which companies are using YouTube most effectively?
Any company that is serious about social media marketing should be using YouTube marketing agencies to properly create and deliver their content.
Is YouTube a good platform for marketing?
Yes! YouTube, as a property of Google, gets high rankings in the search engine. Plus YouTube is, year over year, growing as the #1 place where audiences consume their video content.
How do I get YouTube marketing?
Reach out to a reputable YouTube Marketing Agency today to get started with their social media planning, video production services, and video delivery services.
Can HiLo Media Produce YouTube Advertising Content?
Of course! Existing video content can be repurposed for YouTube ads or Google ads or a specific video ad can be produced for your digital marketing plan.
How do I promote my YouTube channel?
Promote your YouTube channel on your other social media channels, via YouTube ads, on your company's website, to your mailing list. Plus, HiLo Media, as your YouTube marketing agency, will optimize video content, descriptions, keywords, thumbnails, and more, as part of your total YouTube marketing strategy.